Gov. Abiodun arrested, arraigned us so we don't talk about our unpaid salaries – TASCE lecturer alleges [Interview]
A lecturer at the Tai Solarin College of Education (TASCE), Omu, who was one of those arraigned at an Ogun State Magistrate's Court on September 11 for alleged robbery, has accused the Governor of Ogun State, Dapo Abiodun, of being the brain behind their arrest, detention and arraignment.
In this interview with DAILY POST, the lecturer, Daniel Aborisade, talked about how the five lecturers were arrested, detained and taken to court for allegations, he claimed were orchestrated by Gov. Abiodun to prevent them from agitating for their 60 months unpaid salaries and other crises rocking the college.
Excerpts:
DAILY POST: You were arrested and arraigned, alongside four other lecturers of TASCE, for alleged robbery, kidnapping, assault and others. I also saw your allegations that some individuals, who you described as "errand boys" to Gov Dapo Abiodun arranged your arrest and detention. Please elucidate.
Aborisade: I want to tell the whole world that those allegations levelled against me and some members of staff of TASCE were to silence us over our demand for our legitimate right.
I was arrested on Wednesday, 11th September, 2019 at the Governor's office with one other colleague, Seyi Akinola. I was invited to have an amicable solution to the crisis of unpaid salaries running to 60 months, so I asked the other colleagues to join me in that very important meeting.
We had a brief meeting with the Special Assistant to the Governor on Tertiary Institutions, another Special Assistant and then the Chief Security Officer to the Governor. One thing that was germane in these short meetings was that we were advised to eschew peace.
It was at the tail of our meeting with the CSO that some security officers came in. (The CSO had sent a message to them). He exchanged his phone number with me and we left his office.
It was in the front of the Governor's office that we were told that we were to be taken to Eleweran, Ogun State Police Headquarters.
I need to inform you that other three (3) members of staff had earlier been picked up on Monday, September 9. They are, Com. Tosin Hembah, Labake Ballard and Bolaji Odunsi. It may interest you to know that we were heading to seek for their bail when the impromptu call for the meeting with the kitchen cabinet of the Governor emanated.
At first, I was sceptical about the meeting. My friend, Olamide Lawal, and a member of the defunct Education Transition Committee facilitated the meeting, but by the time we arrived at the Governor's office, we could not find him. He directed a young chap to come and welcome us.
When we arrived Eleweran, we were led to the Deputy Commissioner of Police, we were made to write a statement and taken to the cell. We were cajoled that a peace meeting would be called between us and TASCE management the following day.
It was in the wee hours of Wednesday that we were charged to court. We were taken to the Ibara Prison as a result of our inability to meet up with the bail conditions. We were released the following day. I want to say that all the allegations of theft, kidnapping and armed robbery levelled against us were false.
DAILY POST: Do you mean that the governor orchestrated the arrest, detention and arraignment?
Aborisade: Yes. Some of our women staff were at his Iperu residence and he confirmed to them that he ordered the arrest of our staff that were picked on Monday. As of today, Dapo Abiodun government just paid half salary of only May and June 2019, he is yet to pay the balance of May and June and we have not received July and August as of Sunday 15/9/19.
We were owed 57 months salary by OGD and Amosun administrations, Dapo Abiodun promised to pay us instrumentally, but nothing has been done on it.
DAILY POST: Are you saying the governor is trying to send you people to jail because you are calling for the payment of your entitlements?
Aborisade: Yes, he wants to put us behind bars so as not to agitate for our owed salaries again. He wanted to add 'Resolving TASCE Crisis' in his 100 days achievements without doing the needful. He asked us to resume work without paying us a kobo, which we did, at least to honour him. The next thing he did was to proscribe our association (Coalition of TASCE Staff, COTAS) and refused to unban our staff unions as recommended by the visitation panel he set up to look into our case.
The governor has been deceived by the Provost of our college, Dr Lukmon Kaidese, to silence us for them to have their ways. This is the Provost that we accused of mismanaging our IGR and subvention, also that he is not qualified to be our Provost. His appointment was terminated by the University of Ilorin, and the governor still keeps him there to wrongly deal with us.
DAILY POST: What are your requests?
Aborisade: Our requests include, setting up of governing council, reinstatement of our staff unions, payment of substantial part of our 60 months salary, release of our three year promotion letters, removal of the Provost as he is not qualified according to our college enabling law; we also want massive infrastructural development of the college. The government should assume payment of 100% of our salary.
DAILY POST: What about the case in court, that is, the allegations of robbery and others?
Aborisade: It is rather unfortunate that TASCE management and Ogun State Government can stoop so low and accused innocent staff leaders agitating for payment of 60 months owed salaries, three years promotion and other welfare packages as kidnappers, armed robbers and so on, just to coerce and silence us. We challenge them to provide concrete evidence on their allegations. They should show us the person that was kidnapped, the ransom collected, who was robbed with guns or other dangerous weapons?
TASCE management and Ogun government should be bold enough to say the truth and do the needful to bail TASCE staff out of our present predicament. All these allegations were cooked just to put staff union leaders behind bars. It is better for them to pay us now. They can only kill the messengers and not the message. The message is, keep TASCE alive, stop the killing of our staff. We have lost 51 staff to the cold hand of death due to non-payment of salaries. As for the case in court, we were granted bail and the case adjourned till 4/11/19.
DAILY POST: Do you see an end to this prosecution and are you sure it will not affect your careers as lecturers?
Aborisade: We are so sure we shall be vindicated as there are no substances in their allegations. We are law-abiding staff of the college. We are just requesting for our 60 months owed salaries. We are neither kidnappers nor armed robbers.
Reps order Nigerian government to stop admission fees in tertiary institutions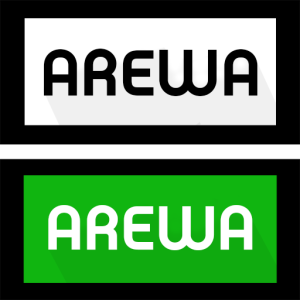 Nigeria's House of Representatives has ordered the Federal Ministry of Education and the National Universities Commission to immediately stop undergraduate admission fees charged by Universities.
In a resolution passed by the lower chamber at Wednesday's plenary, it also mandated its Committee on Tertiary Education and Services to investigate the admission policies and practices, saying that a lot of Nigerians have been stressed while accessing admission into various institutions of higher learning.
The House resolution followed a motion sponsored by Hon. Chinedu Emeka Martins representing Ahiazu/Ezinihitte Federal Constituency of Imo State.
The lawmaker decried undergraduate admission acceptance fees being charged by Universities, saying that it further put financial burden on the prospective students and should be stopped.
"Having passed through the rigours of Joint Admission and Matriculation Board (JAMB), Senior School Certificate Examination (SSCE), and the Unified Tertiary Matriculation Examination (UTME), it was inappropriate to charge admission acceptance fees. "
"Even the federally operated Universities charges admission fees highly.
"University of Ibadan – N35,000, University of Lagos – N20,000, Ahmadu Bello University – N30,000, Imo State University – N70,000 and Lagos State University – N20,000.
After various contributions in favour of the motion, the Speaker of the House of Representatives, Hon. Femi Gbajabiamila insisted that the Committee should turn in their investigative report in four weeks.
ASUU attacks Buhari's govt over move to forcefully enrol lecturers on IPPIS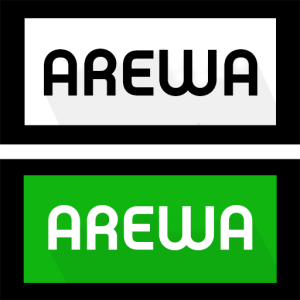 The University of Ibadan chapter of the Academic Staff Union of Universities, ASUU, has described the President Muhammadu Buhari-led Federal Government as dictatorial.
ASUU made the remark while condemning the alleged directive by the Federal Government that her officials would move to campuses to begin enrollment of university workers on the Integrated Personnel Payroll and Information System, IPPIS.
The Chairman of ASUU in UI, Professor Deji Omole said the union cannot be harassed or intimidated by Buhari's government which has a penchant for breaking the law.
Daily Trust reported that Omole wondered why a government under democracy was afraid of negotiation and dialogue but prefers to use force.
Omole said: "The government pronouncements to forcefully enrol university workers is an act of violence against the university system. It is worrisome for a government under democratic dispensation to resort to force rather than dialogue. If not why is the government afraid of negotiations. We are not perturbed by the directive. A government claiming to be fighting corruption should not break the law.
"The university Autonomy Act is very clear on university administrators. There is no greater corruption than those breaking the law of the land. Breaking of existing laws with impunity is the greatest corruption anywhere in the world. We refuse to be harassed or intimidated. We are not strangers in this country. We are veritable stakeholders. We cannot be harassed. We have told them what to do."
"Let the government come back to the negotiation's table and let us discuss the grey areas. Forceful enlistment will not solve the problem. We are not disturbed but we are worried, the government is getting dictatorial. A supposedly democratic government is getting dictatorial."
UI grants automatic employment to 3Masters students with over 7.0 CGPA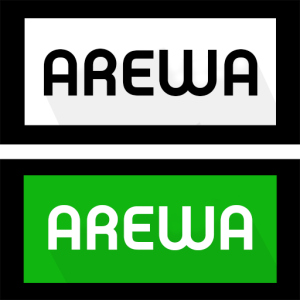 The management of University of Ibadan, Ibadan, Oyo State has announced automatic employments for three (3) best graduating Masters students in the institution.
Vice Chancellor of the University, Professor Abel Idowu Olayinka announced this at the grand finale of 2019 convocation ceremonies of the university held at the International Conference Centre, Ibadan on Monday.
The three lucky students, two females and a male are Osanyinlusi Titilayo Mary, Owolabi Abibat Olayinka and Adekunle Yemi Adekola.
The trio are first, second and third best graduating Masters students in the institution.
Osanyinlusi of the Department of Animal Science graduated with CGPA of 7.0 (76.9).
Owolabi of the Department of Botany graduated with 7.0 (75.1).
Adekunle of the Faculty of Pharmacy graduated with CGPA 6.9.
Olayinka while speaking maintained that the employment of the trio is with immediate effect.
According to him, the employment commences with immediate effect from Monday 18th November 2019 at their various departments.
It was gathered that the institution, prior to this announcement had on Wednesday 14th, November 2019 announced Owolabi of the Department of Botany, Faculty of Science to have graduated with a perfect CGPA of 7.0.