Chelsea vs Liverpool: Lampard reveals how he stopped Hudson-Odoi from leaving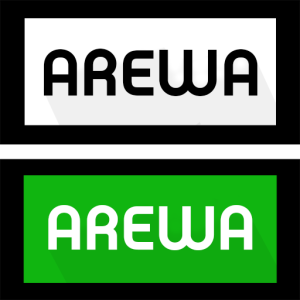 Chelsea manager, Frank Lampard, has revealed that one of his priorities after replacing Maurizio Sarri, was to make Callum Hudson-Odoi aware of his first-team plans.
The 18-year-old wanted to leave in the January transfer window and Bayern Munich had multiple offers rejected for the winger.
Hudson-Odoi's deal was due to expire at the end of the season, but he has now ended speculation over his future by signing a new five-year contract.
"I spoke to Callum in pre-season in Dublin.
"Pretty much as soon as I got the job I made contact with him to make him aware I want him to be part of the plans.
"He's a young lad who has come through the academy here, club's worked hard with him, he's worked hard to get one foot in the first team, for me it just feel it was what everybody wanted.
"It was away from me slightly in terms of the club will deal with the contract in itself but I made it clear I want him at the club because I believe in his talent.
"I also know that a five-year contract is signed the hard work really starts for him.
"He's got everything in front of him. We know the talent he has, I think there is a lot more and it's pure hard work that will get him there.
"A lot of the talk [about Hudson-Odoi leaving] was before me, a lot of that talk was from last season and I only saw it from the outside.
"The only conversations I had were were not persuasion, they were just how I see it at the club.
"Hopefully he can look at the other younger players getting their opportunities, which are not just handed on a plate, they are handed because they deserved them because they worked so hard in pre-season when you talk about Tammy [Abraham], Mason [Mount] and Fikayo [Tomori].
"There's a nice thing for him to see and hopefully he'll be hungry for and now it's signed and sealed we can put that to bed and get to work," Lampard told the media ahead of Sunday's fixture against Liverpool.
Bayelsa Election: We've no ill feelings towards Jonathan – PDP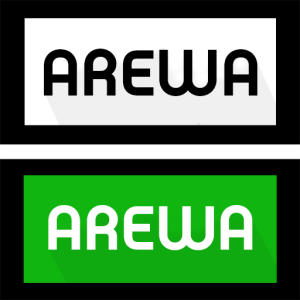 The Peoples Democratic Party has said that it holds no ill feeling towards former President Goodluck Jonathan over his role in the just concluded Bayelsa governorship election.
PDP National Publicity Secretary, Kola Ologbondiyan, disclosed this in an interview with journalists after a meeting of the party's National Working Committee in Abuja.
Reports had suggested that Jonathan might face internal party sanctions for what looked like his support for the candidate of the All Progressive Congress, who eventually emerged winner of the governorship elections.
But debunking that notion, Ologbondiyan said, "The issue of former President Goodluck Jonathan did not come up at the meeting and it was not discussed.
"You must know about the procedure and processes in our party. If we do not have a report or an issue before us, we cannot delve into.
"As we speak now, we do not have any matter concerning Jonathan before us in the party."
Ologbondiyan said that the only issue discussed at the meeting was the November 16 election in Kogi and Bayelsa, of which the National Chairman, Mr Uche Secondus, would formally address the press on the party's position on Thursday.
Cancel Bayelsa/Kogi elections, former Niger gov. tells INEC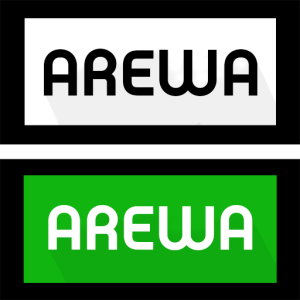 A former governor of Niger, Dr Babangida Aliyu of the Peoples Democratic Party (PDP) has called on the Independent National Electoral Commission (INEC) to cancel Saturday's governorship elections in Kogi and Bayelsa states.
Aliyu made the call in a press statement on Thursday in Minna by Mr Bala Bitrus, his media officer.
According to Aliyu: "we hereby ask INEC and the government in power to annul the elections in the interest of peace, the growth of democracy and fairness.
"(This is) for the soul of Salomi Acheju Abuh and of all those who were slain in Kogi and Bayelsa states in the course of last Saturday's elections by the agents of the states.
"We ask the federal government to not only condemn the wanton killings and destruction of properties but to empaneled well balanced committees to probe the dastardly acts and speedily bring those behind the arsons and fish out their sponsors for proper justice."
He condemned the killing of the PDP's Women Leader of Wada Aro Campaign Council in Kogi state, Salomi Abuh who was burnt to death in her house by alleged sponsored armed political thugs.
"As civilized citizens, we note with serious concern that the general conducts of the governorship elections in the two states, where innocent citizens were subjected to crude, brutal and naked use of force have rubbished the essence of the elections.
"Therefore we reject the outcomes of the two elections in their entirety," he said.
"The conducts and outcomes of the elections in the two states are therefore not the reflections of free choice by the electorate in the two states nor are they in tandem with democratic traditions hence we reject the results posted by INEC in all their ramifications.
"It is pertinent to say here that subversion of the free will and wishes of citizens at elections and at any public fora amounts to, not only illegality but gross abuse of the fundamental principles of the rights of citizens to elect candidates of their preferred choice to govern them," he added.
The Former Governor said that it was time for the country to begin to have critical look at the electoral system and ensure that the right things are done toward safeguarding democracy and its true culture in all elections.
Responding, Alhaji Mohammed Imam, Chairman of the All Progressive Congress (APC) in Niger, told News Agency of Nigeria (NAN) that Aliyu was merely seeking for relevance.
"He is actually canvassing for such, knowing fully well that INEC cannot annul election after it had declared it," he said.
NAN reports that David Lyon of the APC in Bayelsa had polled 352,552 votes to defeat Sen. Douye Diri of the PDP who got 143,172 votes.
While the incumbent in Kogi, Alhaji Yahaya Bello polled 406,222 votes to defeat his major opponent, Musa Wada of the PDP who scored 189,704 votes to emerge second.
IPMAN appeals to FG to lift ban on petrol supply at borders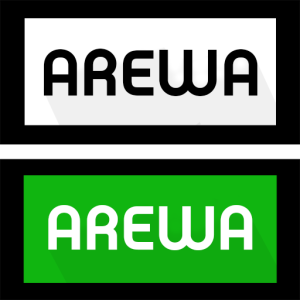 The Independent Petroleum Marketers Association of Nigeria (IPMAN) has appealed to the Federal Government to repeal the ban on the supply of petroleum products to stations located 20 kilometers away from Nigerian borders.
IPMAN's National President, Mr Sanusi Fari, made the call in a statement issued to newsmen in Owerri by its National Publicity Secretary.