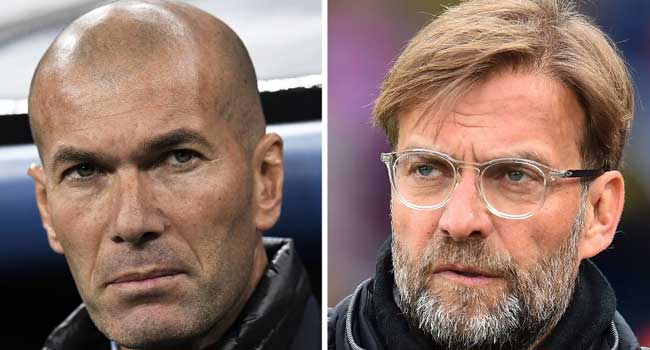 Liverpool manager, Jurgen Klopp, has laughed off talk that both he and his Real Madrid counterpart, Zinedine Zidane, are tactically clueless ahead of Saturday's Champions League final.
Klopp insisted that Zidane is already a managerial legend and criticism of his abilities was pointless.
"If a lot of people think Zinedine Zidane has not a lot of tactical knowledge, and then people think the same about me, that would be really funny.
"The two managers in the Champions League final have no clue about tactics? What would that say about the game?
"I'm longer in Liverpool than he is at Real Madrid and he can win the Champions League for a third time. That's never happened before.
"Unfortunately, I have to accept that he is as brilliant as he was as a player. This group of players [at Real Madrid] work like a clock from Switzerland. I saw his team playing a lot of times and it is just fantastic football.
"It is organised when it needs to be organised, and chaos when it needs to be chaos," Klopp said.