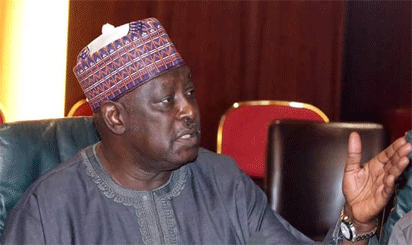 An All Progressives Congress (APC) chieftain has said Nigerians should exercise patience with President Muhammad Buhari as the administration
will soon include the names of former secretary to the federal government, Babachir David Lawal and the indicted Director General of
National Intelligence Agency, Mr. Ayo Oke on the list of treasury looters.
Ali Saidu, an associate of Buhari exclusively revealed to DAILY POST in Bauchi in an interview.
He said, FG has not deliberately overlooked some of the APC supporters and members found guilty of financial crime under Buhari
administration, but was only taking its time to include their names.
" I think the exercise is reflecting on those who looted the treasury initially, not that APC supporters were spared by Buhari
administration. You should know that it has to start from where it started before reaching the current APC administration, so Nigerians
should wait and give Buhari benefit of the doubt," said Saidu.
It could be recalled that the FG under Buhari had recently released the names of opposition parties who allegedly looted the nation's treasury.
The APC chieftain added that the party will not be distracted in its renewed commitment to fight corruption and its determination to correct the ills
of the past.
According to Saidu, President Buhari's decision to release looters' list was not meant to witch hunt the opposition, neither was it meant to facilitate
his 2019 second term presidential ambition, but to attract economic development in Nigeria.
He assured that the FG was not leaving any stone outruned in its determination to include APC supporters in the looters lists
especially those found guilty of looting nation treasury in the fight against corruption crusade of Buhari.