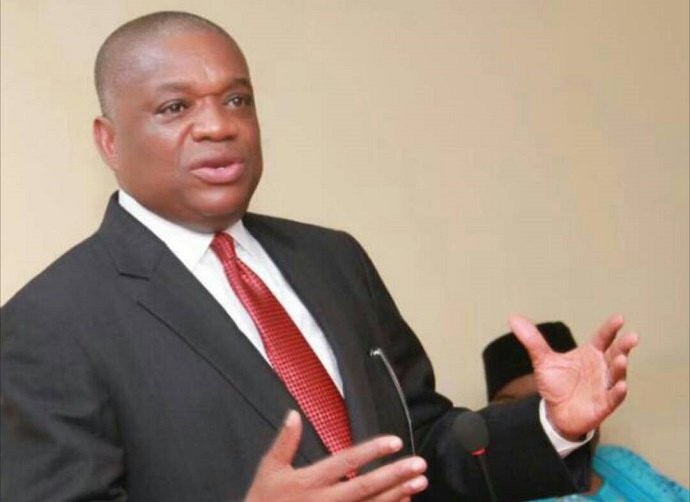 Former Governor of Abia State, Dr Orji Izor Kalu has described Chief Olusegun Obasanjo as a corrupt leader who lacks the moral standing to criticise any administration for corruption and ineptitude.
He said Obasanjo and other critics of the Buhari led administration were not being fair in their assessment, saying they were passive to such criticisms while in power.
Kalu made the submission at Ile-ife, Osun state, when he visited the palace of Ooni of Ife, Oba Adeyeye Enitan, on Friday.
He added that he was in the South West to "tell the people of the zone that President Muhammadu Buhari is a good man despite what others were saying about him".
"Everybody has his shortcomings, nobody is perfect. The man means well for the country and this zone.
"I want to use this medium to thank Ooni and other traditional rulers in the South West Nigeria for their unflinching support for our president, even though some leaders have become a letter writers criticizing our President.
"The Holy Books of Bible and Quran stated it clearly the need for citizens to always support and pray for their leaders.
"In any democracy, there must be people for and against. We are for Buhari, some people are against him and we wish them well.
"We are for oneness of this country, we are for leaders who are sincere to lead us well, we are for leaders who are equally committed to the rules and tenets of democracy", he said.
In his remarks, Oba Ogunwusi hailed the former Abia State governor for his message of love and message of good governance from the APC.
Ooni described Kalu as a great and detribalized Nigerian, whose tenure as governor was marked with monumental development of the state.
He said Kalu is a key stakeholder of the Nigerian project, saying his patriotic contributions to nation-building are commendable.