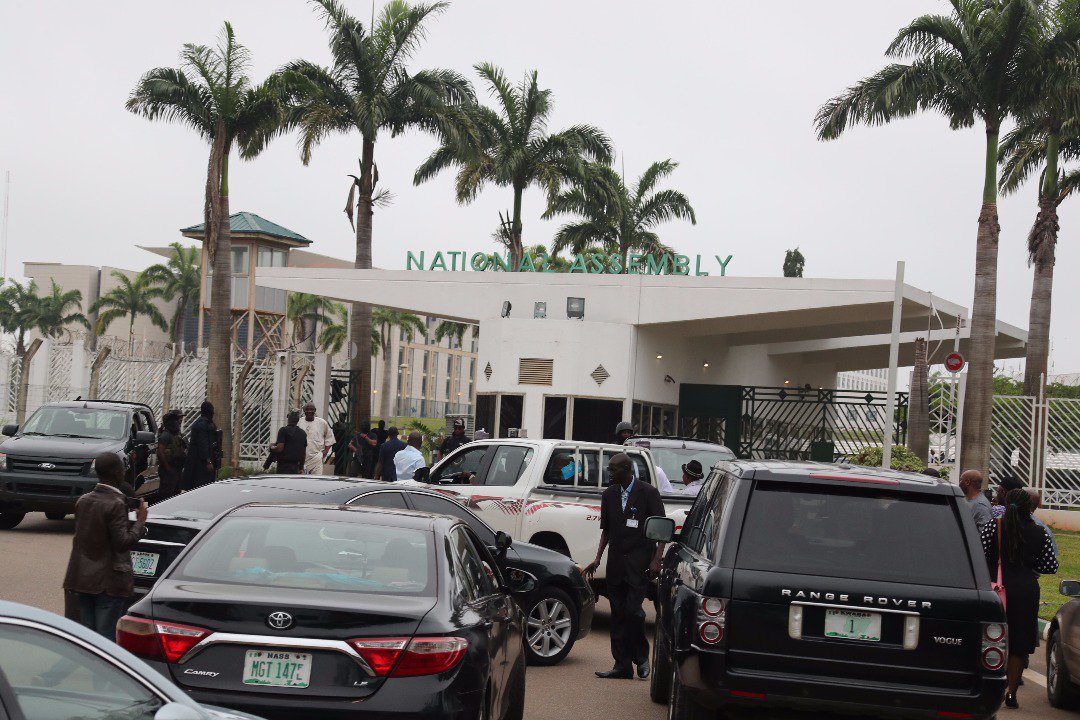 Some Senators and House of Representatives members who were blocked from entering the National Assembly have forced their way in.
DAILY POST had reported the massive reinforcement at the entry, exit and within the premises.
Speaking, Senator Kabir Ibrahim, said they had to force their way in to forestall any act of illegality.
"I got to the gate five minutes to seven. There were masked DSS men there and the Nigeria Police, he said.
"But we are in now and waiting for our colleagues. They (security agents) gave us a condition.
"They said the building will be open by 9:00am and that they have a list that contains those (lawmakers) that will be allowed to go in".
The seige is alleged to be part of the plot to effect a change of the Senate leadership.