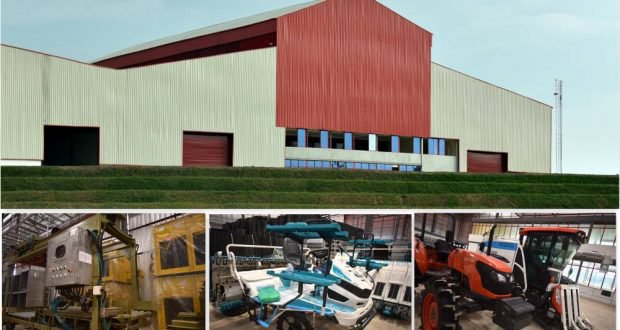 Twenty-seven containers of the automated rice seedlings equipment have arrived Calabar, Cross River State capital.
Project manager, Patrick Obiren who received the equipment disclosed that already, contractors from Taiwan are on their way to Calabar for full installations of the automated machines.
"We have received 27 containers of various equipment. We will require a minimum of one month of training of personnel for all this equipment. So there will be opportunities here for everybody.
A press release made available to DAILY POST on Thursday revealed that the equipment include, transplanting and harvesting machines, sorter of various types, rice hullers, graders, cleaners and destoners, packing scales, among others.
Obiren said there was going to be a huge training process for the local engineers and skilled labours, adding that there is also going to be opportunities for everyone seeking to work in the industrial city.
According to him, "very soon, Cross River State government will be supplying the whole country the new automated and vitaminised rice seedlings"
He explained, "Citizens need not to go outside the state to buy rice for their local consumption as the Rice Mills in Ogoja will produce more than what they need.
"Very soon, the mill in Ogoja will be supplying Cross River and other neighbouring states with made in Cross River rice. We don't have to go anywhere for rice any more.
"From the concept we have on ground, our people will be working, earning and feeding themselves, so we will be self sufficient. The concept is the first of its in Nigeria.
"This factory will produce the seedlings and they will be taken to farms for direct planting."