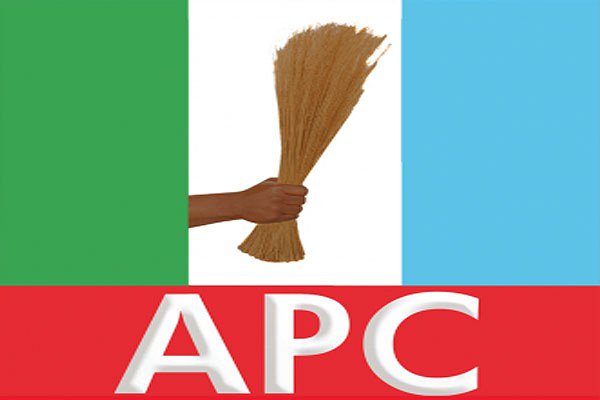 There is palpable confusion within the All Progressives Congress (APC) Osun state chapter, as the state deputy chairman of the party, Alhaji Azeez Issa Adesiji, and 580 ward executive leaders on Monday dumped the party to join the Action Democratic party (ADP).
It would be recalled that the former Secretary to the State Government, Alhaji Moshood Adeoti had some weeks back defected to ADP, and emerged as the standard bearer of the party in the September 22 gubernatorial election.
The deputy chairman however based their action on alleged nepotism, impunity, and injustice perpetrated by the party against democratic practices.
He added that their defection was predicated on their resistance to undemocratic activities within the party, and an available alternative in Adeoti through other platform.
Adesiji, who tendered his letter of resignation to the party on Monday morning, said he would mobilize others executive members to join ADP, stressing that another 5620 members were coming to join him.
He said, " God hates injustices and we human being also detest it. That is why all local government excos are moving with me.
"We helped the governor to unseat Prince Olagunsoye Oyinlola , the formal governor, we know what we did then to take over power from him.
"I am a mobiliser in APC, I will make sure I mobilise people to join ADP in Osun. Adeoti will win this governorship election come September 22."
The Chairman of ADP in the state, Mr Toye Ola Akinola, while welcoming the new members, said he was happy to receive them into the party, adding that more people have pledged to join them soonest.
He said the party would sensitise new members on their norms, boosting that ADP will win the contest seamlessly.
He said, " I am happy to receive people of integrity into our party. People are still coming from different political parties to join us.
"We will sensitise the new members of our ideologies. With the support of people with us, no power of incumbency can override our votes. We are going to win."
The eight other executive members who defected on Monday were: Mr Ageti, an ex officio, Rasheed Bakare, Mr Morakinyo Akintola, Doctor Bakare Idayat among others.