Anglican Bishop blows hot over Nigeria's insecurity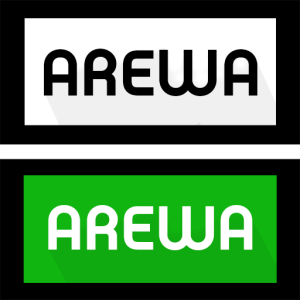 Rt. Rev. Godwin Adeyi-Robinson, Bishop of the Church of Nigeria Anglican Communion, Lafia Diocese, has called on the Federal Government to be more proactive in tackling the spate of insecurity across the country.
NAN reports that Bishop Adeyi-Robinson made this call on Saturday in Lafia in his sermon at the 2nd session of the 7th synod of the diocese.
He noted that the recent spate of kidnapping, banditry, terrorism and general insecurity in the country was worrisome and called for more drastic measures from the Federal Government to stem the tide.
According to him, the primary responsibility of the government is the security of lives and property of the citizenry and anything short of that was unacceptable.
"There is insecurity in the land and it is suggesting incapacity because in other climes when violent crimes are committed, perpetrators are arrested and brought to justice within a short period.
"However, here in Nigeria, people are kidnapped, ransom paid and they are released and we do not get to hear of further outcome regarding the arrest or prosecution of the offenders.
"We need to get feedbacks in order to build the confidence the people in the ability of the government to secure their lives and property," he said.
On the political sphere, Adeyi-Robinson said Nigeria do not only need restructuring but a general overhauling of the system for development to thrive.
"Talking about overhaul, Nigerians need to take responsibility for their country so that we become more accountable to ourselves in order to demand for what is required to move the nation forward.
"This implies all hands being on deck; be it in the education sector, civil service, religious institution, our political system, in fact, both public and private sectors involvement is required for the overhaul."
BREAKING: Another torture centre with 11 inmates uncovered in Zaria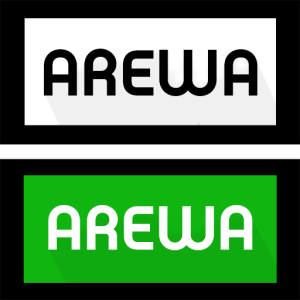 An illegal rehabilitation home that had transformed into a house of horror where inmates are tortured and left to writhe in pains has been discovered in Zaria, Kaduna State.
The discovery, which was made on Tuesday, left many across the city in shock.
At least 11 inmates made up of men and children were removed from the illegal facility.
The latest incident follows the discoveries of other unauthorised rehabilitation centres in Rigasa under Igabi Local Government Area of Kaduna, and another in Katsina State.
Many of the inmates in those places were bound with chains and had various torture marks all over their bodies.
JUST IN: Seven killed, houses burnt as gang violence erupted in Cross River Community
At least seven person have lost their lives while several houses were torched during a gang violence that broke out in Okundi under Boki Local Government Area of Cross River State in the early hours of Tuesday.
The violence was said to have been triggered by the killing of a young man named Joseph Bankong, who is opposed to cult activities in the area on Monday night.
A resident of the community, who witnessed the incident, said, "The killing of Bankong made the entire community to rise up against suspected cult members.
"In the process, Alphonsus Etta Ewung, Otu Agbor Edum, and Chief Paulinus Otu's son among others were killed."
Commissioner of Police in the state, Austin Agbonlahor, confirmed the incident, adding that "The police are on ground now".
Why we arrested Mompha in Abuja – EFCC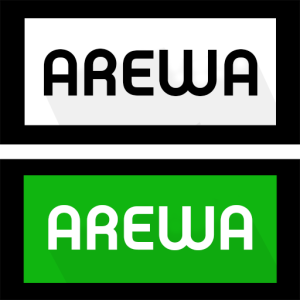 The Economic and Financial Crimes Commission, EFCC, on Tuesday confirmed the arrest of social media celebrity, Ismaila Mustapha, popularly known as Mompha.
EFCC disclosed that Mompha was arrested for alleged internet fraud and money laundering on Friday last week at the Nnamdi Azikiwe International Airport in Abuja.
The anti-graft agency made the disclosure in a series of tweets titled: "Alleged Internet fraud, Money Laundering: EFCC Arrests Ismaila Mustapha, a.k.a Mompha."
The tweets reads: "The EFCC, Lagos office, has arrested a renowned Social Media celebrity, Ismaila Mustapha popularly known as Mompha for alleged involvement in internet-related fraud and money laundering.
"The suspect, a premium and first class customer of one of the popular international airlines, was arrested on Friday 18, October 2019 at the Nnamdi Azikiwe International Airport, Abuja on his way to Dubai Emirate following series of intelligence reports received by the Commission."
EFCC also disclosed that according to its operatives, "actionable cross border intelligence received from collaborative law enforcement agencies about his alleged involvement in the criminal activities further strengthened our suspicion".
It added: "Ismaila, who allegedly perpetrates his fraudulent activities under the guise of being a Bureau de Change operator is always seen with his little son flaunting huge amount of foreign currencies on his social media platforms.
"Investigations have also revealed that Ismaila is only using the BDC business, he jointly owned with his siblings, as a decoy to launder his proceeds of crime.
"However, the suspect has volunteered useful information to the operatives and has admitted to be reasonably involved in the first two cases he was alleged to be involved.
"At the point of arrest, five wristwatches with a total worth of over twenty million naira (N20, 000, 000: 00) was recovered from him. The suspects will soon be charged to court as soon as investigation is concluded."