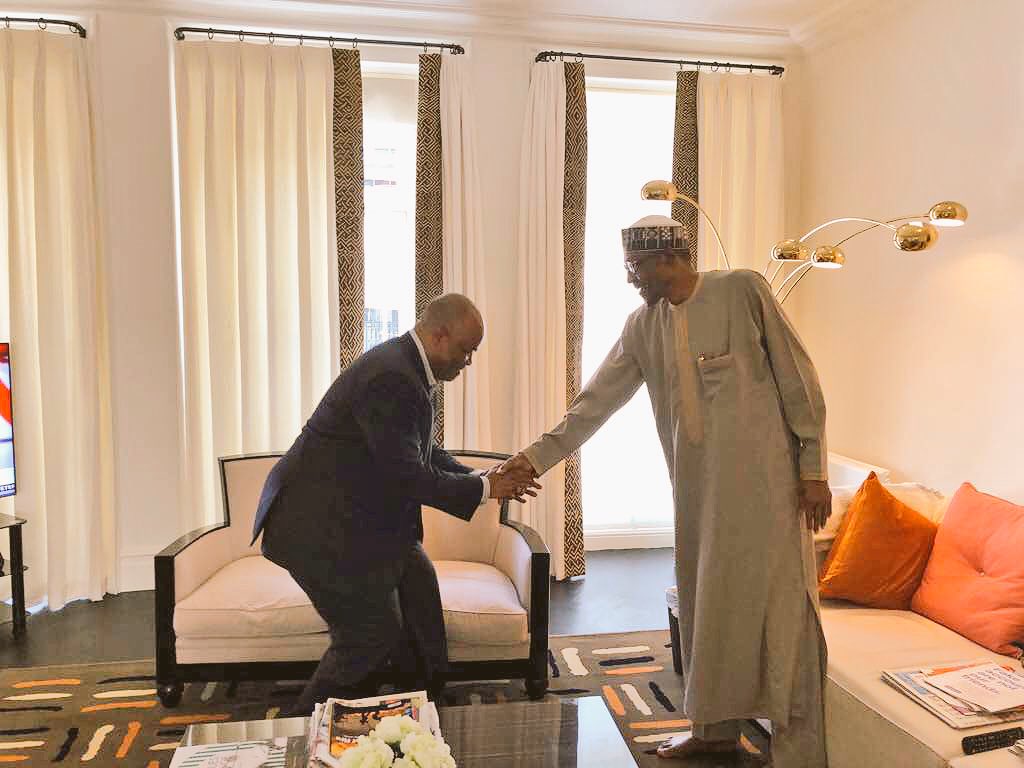 The Senior Special Assistant to the President on National Assembly (Senate), Senator Ita Enang has revealed why President Muhammadu Buhari met former Governor of Akwa-Ibom State, Godswill Akpabio in London yesterday.
Buhari met with the Senate minority leader in London on Sunday.
Enang revealed to Daily Trust that the meeting was ahead of the lawmaker's defection to the All Progressives Congress, APC, from the Peoples Democratic Party, PDP.
The President met with Akpabio, 48 hours after Vice President Yemi Osinbajo met with him at the Presidential Villa.
Akpabio was the first public figure since the commencement of his vacation, to visit Buhari in London.
Enang, who is also from Akwa Ibom State, said the meeting held yesterday morning in London and was in connection with the former governor's defection to APC.
He said, "He has finished the London meeting with the President. He is the minority leader and for someone of his status to come over to your party you need to discuss with him at the highest level."
Enang added that the former governor would be received in Akwa Ibom on Wednesday by Osinbajo and other APC stakeholders.