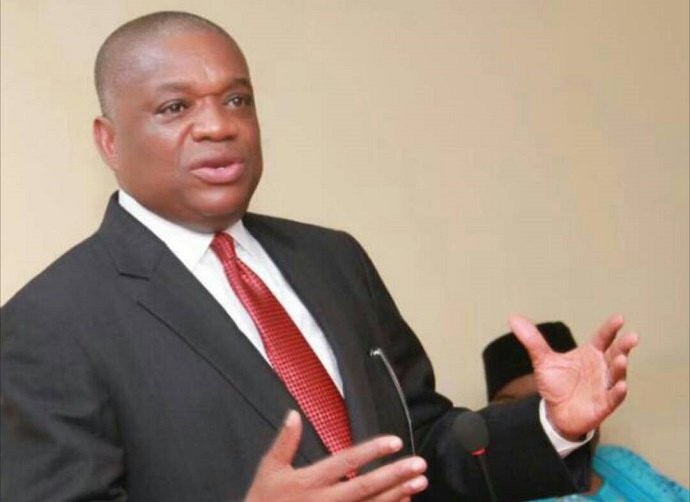 A former governor of Abia state, Orji Kalu, has said the All Progressives Congress, APC, will end what he called "PDP's rigging jamboree" in the state come 2019.
The APC chieftain stated this while addressing members of the party at his Igbere home, over the weekend.
He stated that APC will "free Abia people from bondage and lies being fed them" by the PDP administration in the state.
Kalu said rather than deliver the dividends of democracy to the people, the PDP administration in the state was thriving on propaganda and lies.
He however appealed to APC members not to be intimidated by the ruling PDP in the state.
According to the former governor, "We will march PDP anyhow they want it; we must sack them from Government House, Umuahia. We will work to free Abia State from bondage. We cannot allow the locust to continue to occupy Abia. There will be no locust in Abia again.
"The state is feeding us with lies. You are told that you were in bondage, but who is in bondage now. It is a Government of lies but we will ensure that they are voted out.
"Forget the saying that PDP will rig the election, it will not be possible again, just do tour work well. That era of their rigging is gone.
"All members of the National Assembly went there by default, we don't want any other default lawmakers again, we want to have active representatives.
"If PDP wants us to fight in the election, we will fight. I am as rugged as rock," he said.