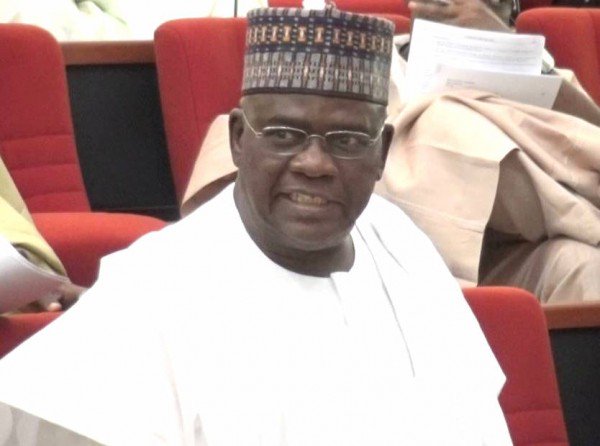 Umaru Chikere, chief of staff to former Governor Danjuma Goje of Gombe State, has left the All Progressives Congress, APC, for the Peoples Democratic Party, PDP.
Chikere, who served Goje in his first term, 2003-2007, joined the PDP with his supporters at a ceremony on Wednesday in Kumo, Gombe state.
Alhaji Garba Nasara, PDP Chairman of Akko Local Government Area, received Chikere and other defectors.
Chikere is eyeing the Gombe central senatorial seat, currently being occupied by Goje, a senator on the platform of the APC.
"We are now saying welcome back to PDP and assure you and your supporters full support in the party", Nasara said.
He said that Chikere and his supporters would be treated equally without discrimination.
Nasara advised the party supporters to get their Permanent Voter Cards (PVCs) before the end of the registration to enable them contribute to the success of the party in 2019.
Chikere said he realised his mistakes of being in the APC, saying that PDP was the right party for him.
He thanked the people in the senatorial district for their support and encouragement to contest under the platform of the PDP.
The aspirant urged the party supporters to play the game of politics accordingly for their success.
Chikere promised to provide more dividends of democracy to the people if voted into power.
"It is time for us to join hands in order to win the election and fight for our right," NAN quoted him as saying.
He also promised to provide enough farm inputs for farmers in the area to boost their production.