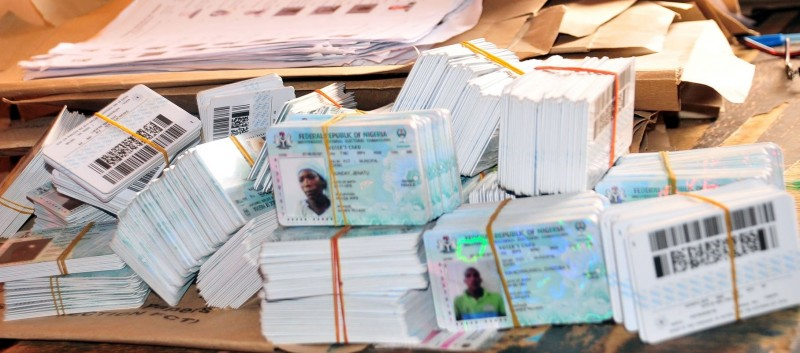 The Independent National Electoral Commission, INEC, has lamented the refusal of some Nigerians to collect their Permanent Voters Cards (PVCs) ahead of the 2019 general elections.
INEC said the attitude was not in the best interest of the country.
The Resident Electoral Commissioner (REC) in Imo, Prof. Francis Ezeonu, made this statement at a sensitization meeting with stakeholders in Owerri Municipal and Owerri West Local Government Areas of Imo.
Ezeonu said the attitude was more prevalent in the South East.
According to him, politics remain a game of numbers, which required citizens to arm themselves with their PVCs as ready tools to vote in credible candidates.
Ezeonu said the tour of the 27 LGAs in Imo was to sensitise the general public on the need for PVCs collection, registration as well as intimate them on the electoral rules and processes.
Also speaking, the Electoral Officer of Owerri Municipal Council , Mr Andrew Ereforokuma, said that the commission had always believed there was the need to partner with the people in order to have an acceptable election.
"As we continue in our preparation towards 2019 general elections, we shall have more opportunities as this to share information and build the necessary trust for a rancor free election."
Ereferokuma said registration exercise has so far been successful in the LGA, adding that as at the end of the first phase, data of 17,913 people (9,024 males and 8,889 females) have been captured.
"INEC cannot achieve a free, fair and credible election alone. It has to work in collaboration with other stakeholders for its mission to be actualised."